A Classification Activity Based on Visual Qualities
traci_gardner
Author
Mark as New

Mark as Read

Bookmark

Subscribe
Today I have a classification activity that asks students to use visual design as they compare items by creating categories based on the visual qualities of the items they classify. The activity builds on designer Haik Avanian's classification of 2020 presidential campaign logos, shared a few weeks ago by my colleague Shelley Reid.
In his Twitter update on the classification, Avanian explains that the logos are "loosely organized by visual qualities." The original image included an incorrect logo for Tulsi Gabbard, so I have included the revised version (click the image to see an enlarged version):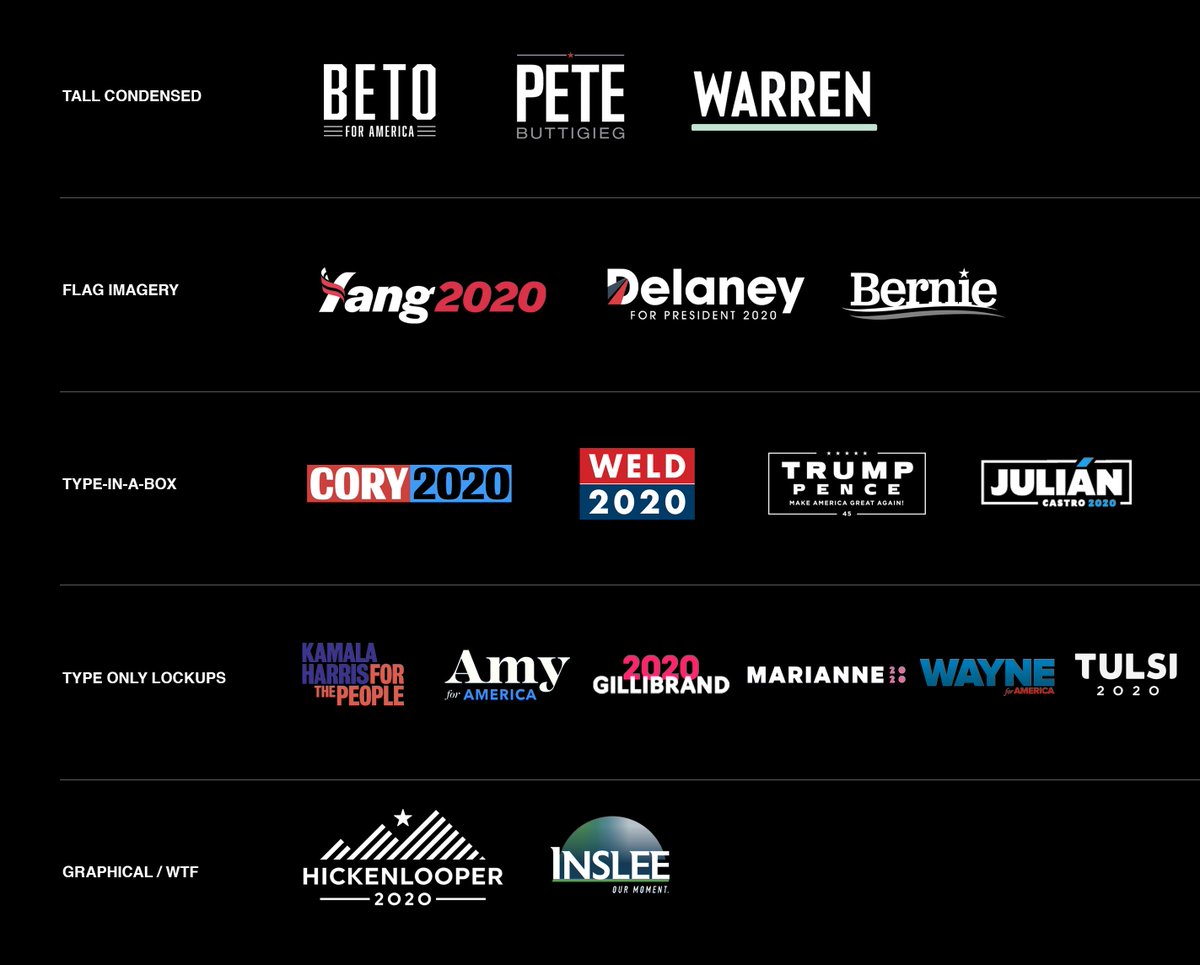 Share the image with your class to begin the activity, asking students to consider the categories and their effectiveness for organizing the logos. Encourage students to think of other visual categories that would fit the logos. The point is not to focus on the politicians behind the logos. Have students look at the designs and categories only. Naturally, if your class is discussing political issues, you can ask students to consider how political issues influence the logo choices as well.
Make Updates
Have students update the images as possible. Several of the campaigns have alternative versions. In particular, you will find color versions for most of the logos that are shown as black and white only. Students can consider whether the color versions fit the existing categories, making changes to the categories as appropriate.
Evaluate the Logos
Expand the discussion by sharing some of the replies that appear on Avanian's Twitter update. Avanian analyzes some of the logos further in the replies, declaring Cory Booker the winner of the logo competition. In reply to a question, Avanian also explains this definition of visual qualities in art: "Visual qualities are essential elements that an artist uses in his art work. These are qualities that are visible and are used to express or convey the artist's idea of his work. Visual qualities include color, shape, texture, form, etc" (emphasis Avanian's).
Expand to Other Political Campaigns
Finally, show students the collection of 2018 U.S. Congressional campaign logos from The Center For American Politics And Design. While the collection of logos is useful as it stands, the filters on the site allow students to narrow the collection by design features such as logo color, iconography, and font, as well as by features such as political party and the state represented. Using the site, students can assemble their own custom collection of logos and then create their own classification systems for the logos.
Move Beyond Political Logos
To extend the activity beyond political campaigns, ask students to apply these same analysis and classification strategies to other logos they encounter. Since nearly every business has a logo of some kind, students can likely find a focus that relates to their personal interests. Here are some ideas that come to mind:
Professional sports logos
Restaurant logos
Department store logos
Bakery logos
Extracurricular club logos
Sporting goods logos
Technology company logos
Automobile logos
Game app logos
Television network logos
Alternatively, you can ask students to ignore what item or organization the logos relate to by collecting logos that share a design feature, such as red logos or logos featuring a typography. Once they have their collection of logos, students can work to classify their logos, using some of the same ideas that were applied to the political logos.
Final Thoughts
One of the biggest advantages of this activity is its flexibility. You can use it to talk about visual design principles, advertising, politics, and classification systems. Adapt the activity further by looking at changes to logos over time (e.g., how a corporate logo has changed), and consider why the logos have changed. Have students look at political campaign logos from another country, and ask students to consider how culture influences the logo design.
What ideas do you have for using this logo activity? I'm sure there are many more options, and I would love to hear what you could do with these resources. Share your ideas by leaving a comment below.
You must be a registered user to add a comment. If you've already registered, sign in. Otherwise, register and sign in.